We have successfuly grown our first pepper of the year.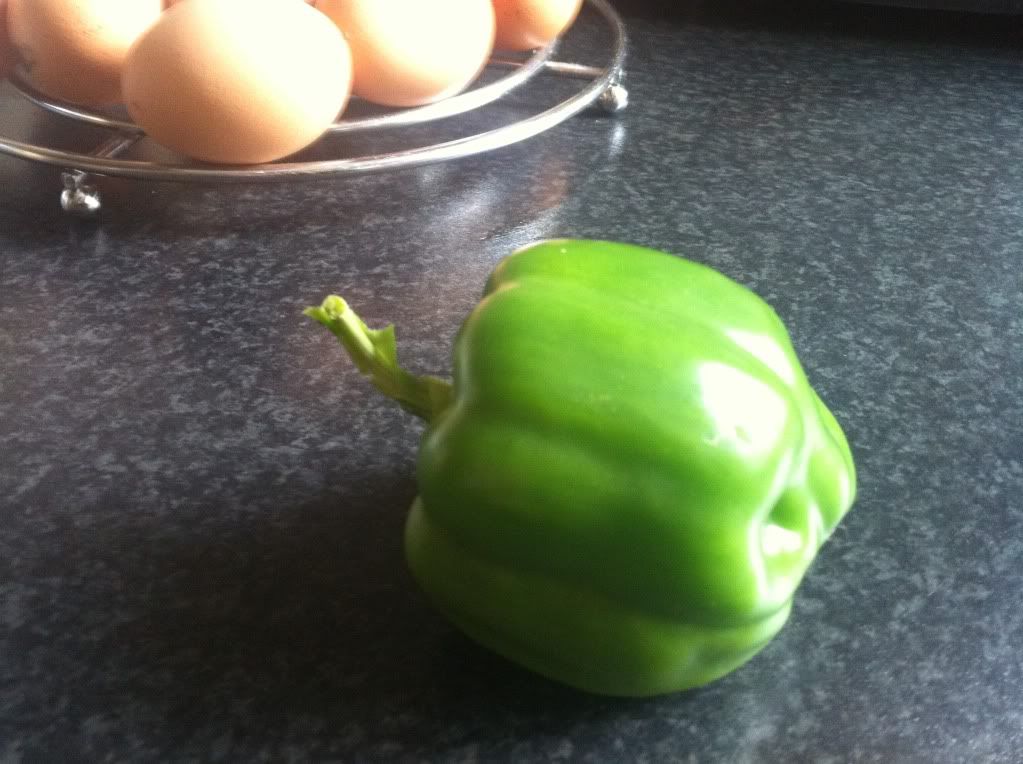 It's been sat dangling off the pepper plant for a while now and it was finally a good size and didn't seem to be getting any bigger. We snipped the pepper off the plant and cut it into small pieces to skewer on to some kebabs we were making for a barbeque. With some chicken pieces, fresh tomatoes and onion, the kebabs were absolutely delicious.
This is the first ever pepper I have grown, so to grow it and enjoy it with Amy was really nice. I've grown lots of chilli peppers before, but never had much luck with actual peppers. There are about 6 more peppers in the pipeline so fingers crossed they will be just as tasty.
Have a great weekend.
Martin