Today saw the harvest of the first ripe tomato. This is from a variety simply called 'Orange Cherry'.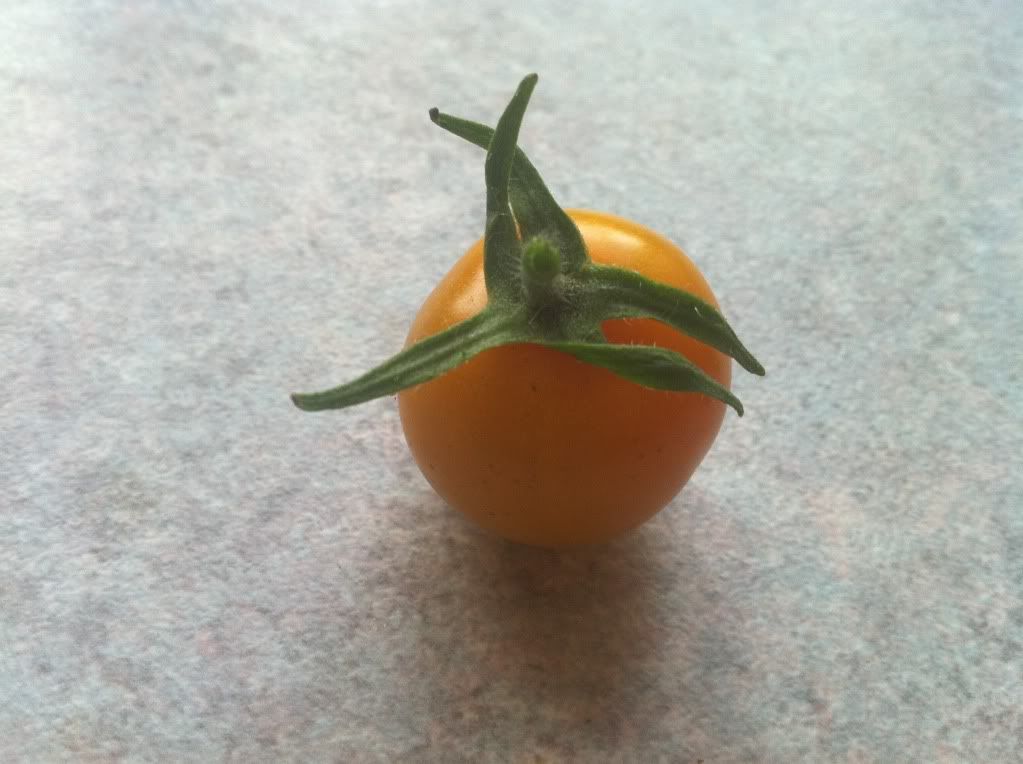 Hopefully this is the first of many, a whole vine were ripening in the sun this afternoon...
It was sweet and delicious! It was only small but we had half each. Not quite enough for tea.
Talking of meals though, we have had plenty of food from our own garden to eat. We had an entirely self produced curry (minus the sauce) the other day. We also had cottage pie with home grown new potatoes, spinach and runner beans. Sunday Lunch was completed with the daily harvest too!
Enjoy the weekend!
Martin