Well, I'm not sure if it looks more like a football with a puncture or a work of art.
I hadn't made bread by hand for absolutely ages. In fact I never thought I was ever any good at it full stop. However I decided I would have another go yesterday to get me in the mood for Friday's baking session. (Which I will blog about over the weekend.)
From the moment I started making the dough I knew this was going to be a top loaf. After the dough had been left in the airing cupboard for 40 minutes, it had risen like my other doughs had never risen before. It was so big, so smooth. I was
so
excited and half an hour later..
Drumroll please....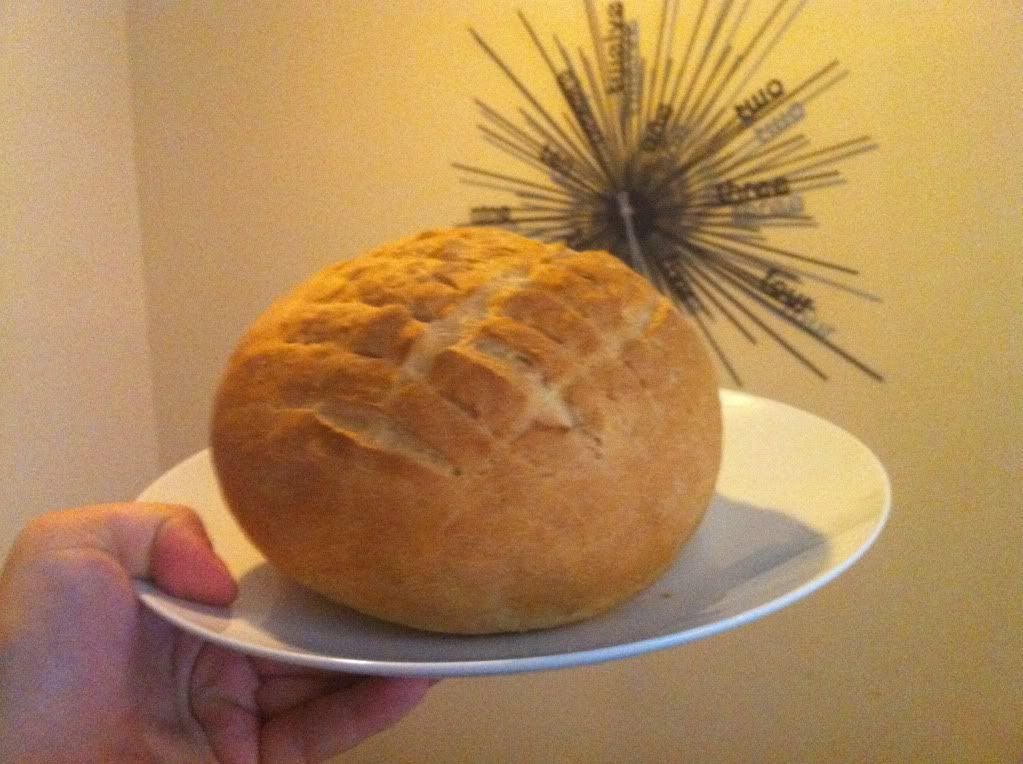 Delicious!
I'm making another loaf tomorrow. I had made this loaf for Amy for when she got back from work, but when my family saw it, they asked me to bake them one too.
Don't you just love that scent that wafts through the house when bread is baking in the oven. If you don't know what I am talking about then you really need to bake some bread!
Heavinly!
Have a good weekend!!!
Martin