Well..
I had a go..
..and.....
it was strange..
..it tickled....
but I liked it...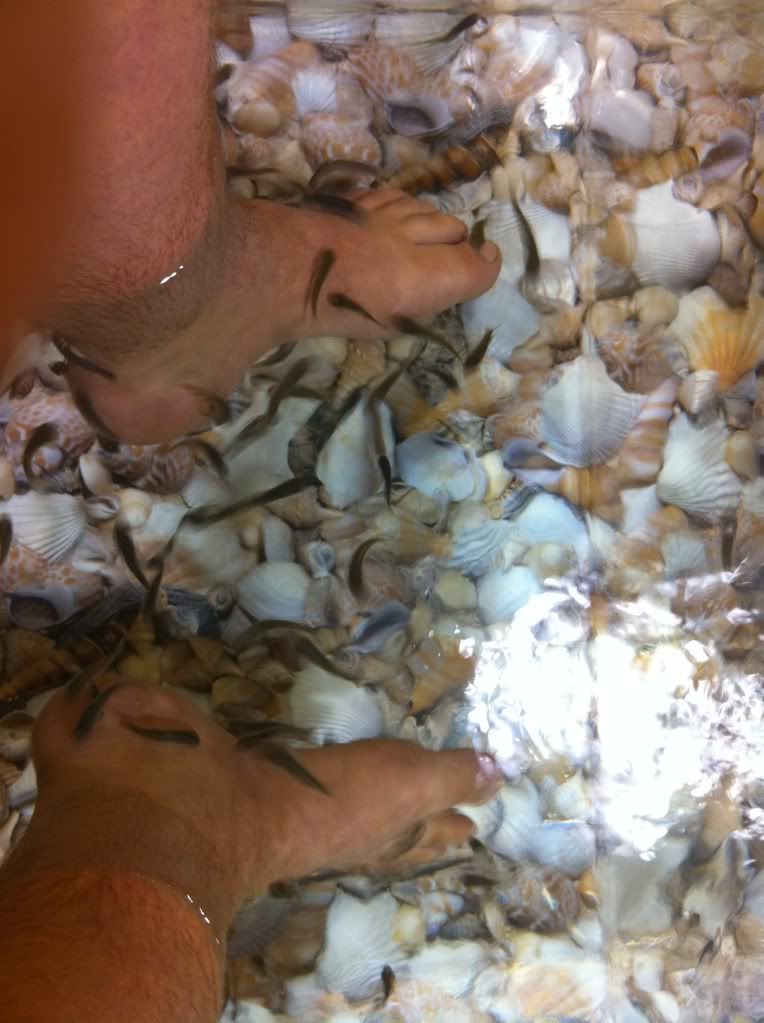 .. and so did Amy (for the fourth time)
It was very fun indeed. How organic? Well, it's better than putting a load of gunky cream etc on your feet. Not that I normally pedicure of course (!!!), but I was interested to have my feet nibbled by fish. Once in a lifetime experience I think.
Would definately reccomend it to all you bloggers!
Martin