You'd have thought I'd met the Queen, I was so happy. Well, it was not her majesty as such, but Mrs.Queen bee!
It's the first time I've tracked her down since we got bees again. I am useless at spotting queen bees, there are so many bees in the hive and they are all jiggling about so it is very difficult to spot her for more than a few seconds.
As soon as I saw her I reached for my queen marking pen, only to realise my pockets were empty and the pen was in a drawer inside the house. How frustrating..
You can see why it can be difficult to spot her, I don't think I even managed to capture her in this shot!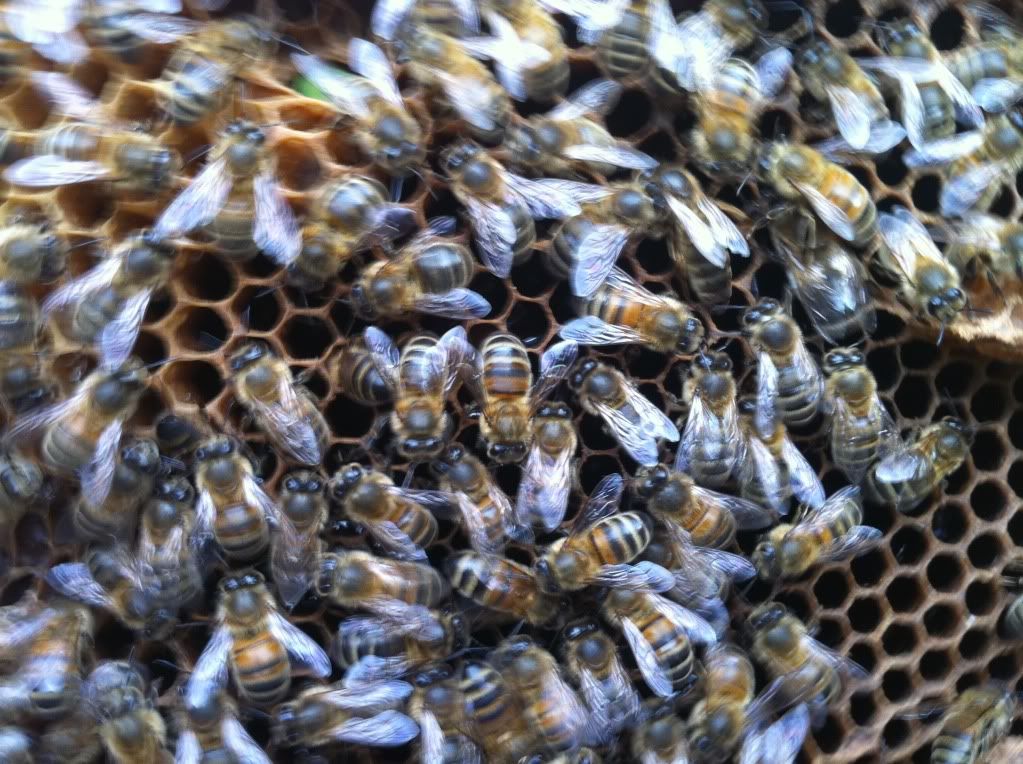 An iphone is the beekeepers must have tool for the 21st century.
I took a couple of frames out of the brood chamber that were full of old wax which is currently not being used. I have some new foundation to put in them and they will go in tomorrow morning. We are going to be making our own beeswax candles with the wax, which is obviously very special and exciting.
We will keep you updated.
Wish me full supers!
Martin