Bantams are the cutest, most cuddly chickens around. Many traditional breeds also come in a bantam version which is much smaller than the original. A couple of years ago, I had the brief pleasure of owning 3 pekin bantams.
I managed to get them for my aunty who had just moved in to a farmhouse in Lincolnshire.
The eggs they produced were small, but what they lacked in size they made up for in flavour.....
I believe that lots of bakers and cake makers use bantam eggs over normal sized hen eggs.
I just wanted to share a few photos with you before I get chance to make a proper post later in the week...
Here they are...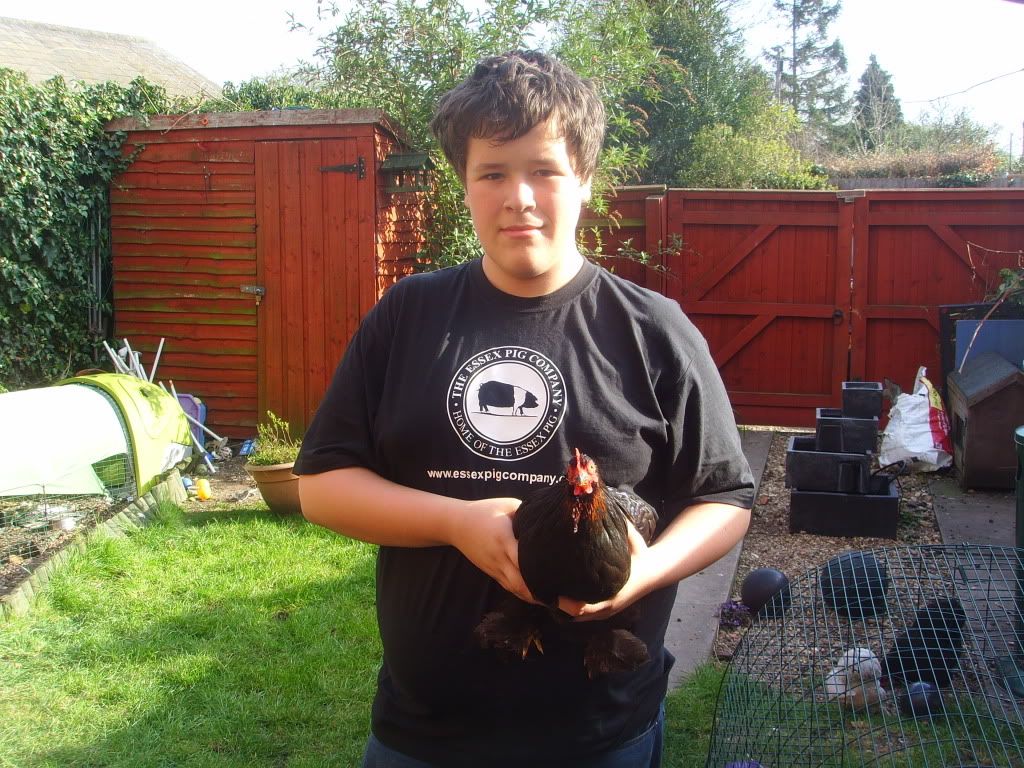 Aren't they gorgeous!!
Amy would be keen to keep Bantams.. we'll have to see about that though!!! They absolutely trashed the lawn and for small birds they were quite noisy!!
Have a good day!
Martin