An orchard is an intentional planting of fruit or nut trees and shrubs that is maintained for food production.
Well that rather loose definition could apply to anybody who ever planted a fruit tree in their garden. In my garden there is a damson tree that has been well established for quite a few years now, it was here well before we moved and it is still thriving today. We get a tremendous harvest from it each and every year.
I absolutely love it when it is full of blossom.............
At Amy's house there is a majestic Bramley Apple tree that produces hundreds of apples throughout the year, far too many for a family of 40 never mind a family of 4 or 5.
Bramley apples are fantasic favourites for cooking with, the crumbles and pies they attribute to our delightful. But we don't just want cooking apples, which can appear quite bitter if eaten raw rather than cooked. So today we visited a garden centre/farm shop in Dunnington Heath. It is one of the most popular farm shops that I know of and it is always very busy, and today was no exception.
They have a display garden there which is delightful and it is adjacent to the plant centre. Whilst we were there we pondered which things to buy and then we spotted the soft fruit and fruit tree section. I had really wanted a pear tree but they did not have any, so we decided on an apple tree which was well budded and we were told that it could be kept in a small garden in a large pot. Seemed like the ideal variety for us. Apparently it produces, very sweet and juicy dessert apples, so that is very exciting.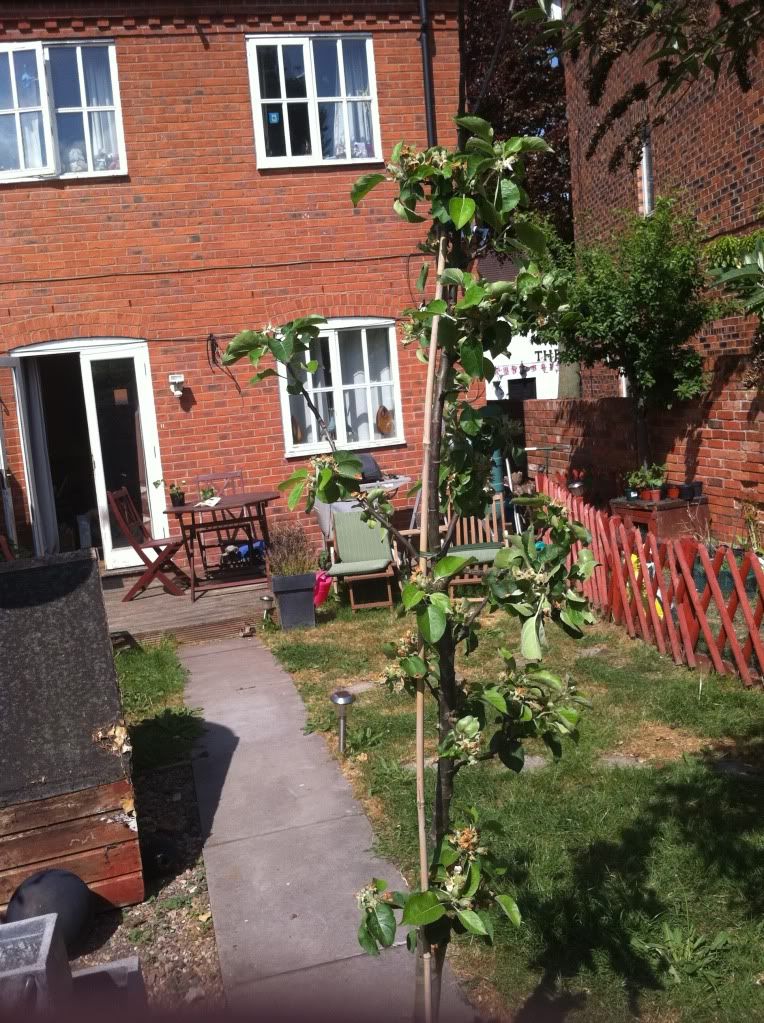 Here is a close up of the budding apples..
So now we have two fruit trees in our small garden, and we can definately class it as an orchard because there are now TWO trees which have been intentionally planted for food consumption...
Talking of food consumption. It makes me laught that some people prejudge farm shops etc. to be too expenisve. We managed to pick up all of our dinner for tonight for just over £3. We got 2 brocolli, 2 MASSIVE leeks and 4 potatoes. All of that veg for only £1. Then we bought some sausages made from the pigs on the Ragley Estate which is just over 2 miles from our house. They are not just plain pork sausages, but they even include locally produced Hogan's cider which is absolutely delicious!
...and just to finish, we saw some delightful lambs at the farm shop, they allowed us to get very close to them and enjoyed me scratching behind their ear..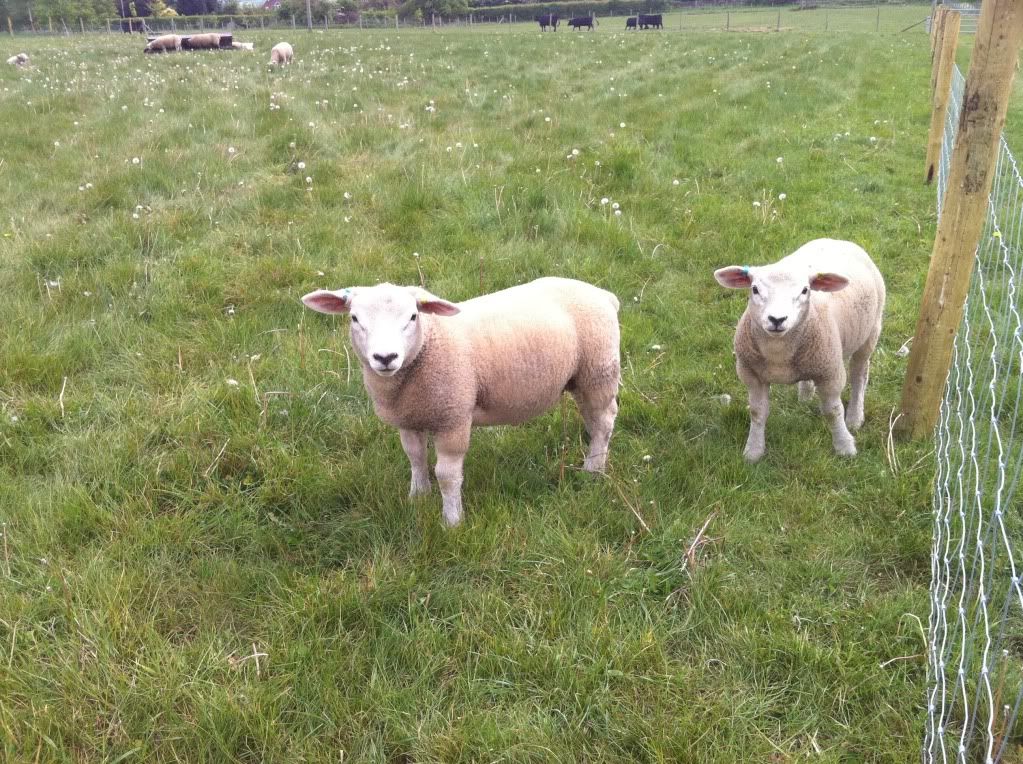 I am going to pick up a very exciting piece of news this evening, so be sure to check back here this evening or tomorrow!
Martin