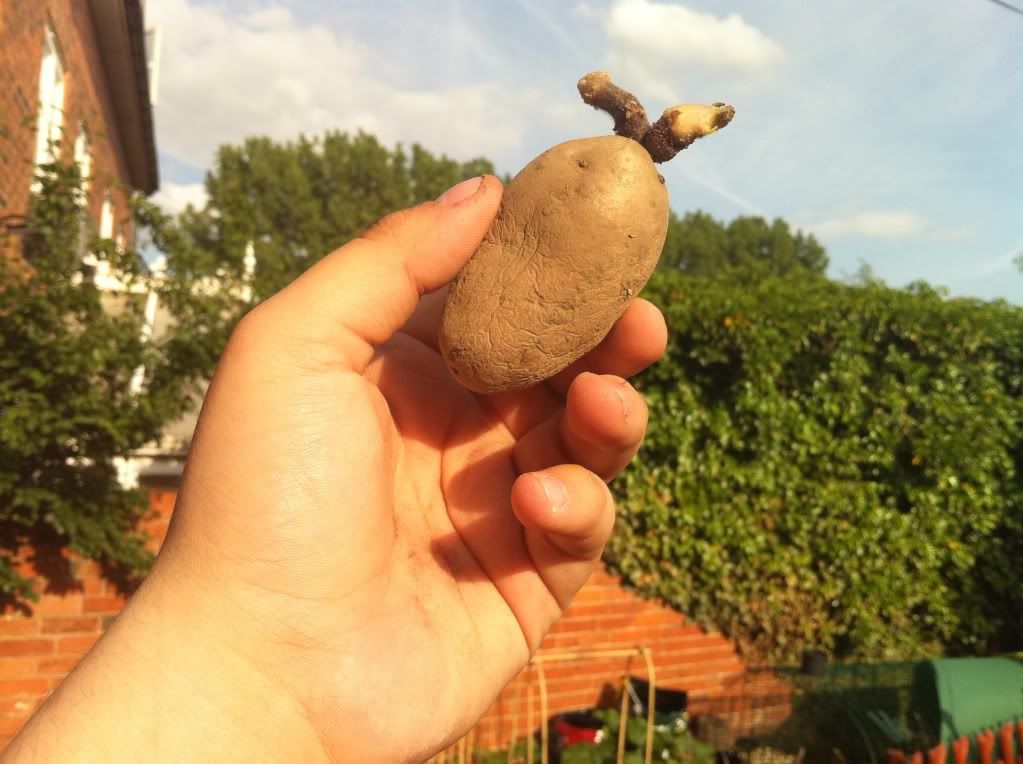 Good Morning!! Just planted another bag of potatoes. Having such a restricted space for growing in, it is very convenient to grow potatoes in a bag. We have 6 bags and 1 pot of potatoes on the go at the moment. I have always criticised garden centres who sell a 'potato in a pot' that has almost reached harvest. The plant is flowering so the potatoes must be almost ready. I saw one garden centre sell this sort of thing at.. wait for it.... £7. Ok, granted you got a terracotta plant pot but then again they are the most expensive potatoes you have ever had, but realistically how many potatoes will you get in a small pot. 3 or 4? That works out at over £1.50 a potato.
I was intrigued to see a particular blog post the other day. They grew 7 perfect new potatoes in a plastic plant pot. I hope they doesn't mind but we've nicked their idea!! (I can't remember who's blog it was, so if you're reading, remind me and I will put the link in) Seeing as the whole sack of seed potatoes cost us 50p (for about 30 seed potatoes) and the pot is just one that was lying around it's a bit of a saving on £7. We are just open to seeing what works well when growing in a small space. Remember - Kaizen is Japanese for 'continuous improvement'.
I documented in a previous
post
about how that when growing potatoes in old compost bags like we do it is important to make sure that the bags are effectively covered so that no UV light can reach the potatoes and give any potatoes touching the surface a green tinge. However I've now manouvered a few things and the potato bags are now being sufficiently covered by other growing things. The courgette plants and tubtrug are covering two of the bags, the courgette leaves are really offering a lot of protection. Also the wigwammed mange tout, combined with the runner bean plants, the rhubarb, the fence and the eglu are offering more protection.
Here is the picture from wednesday's blog post..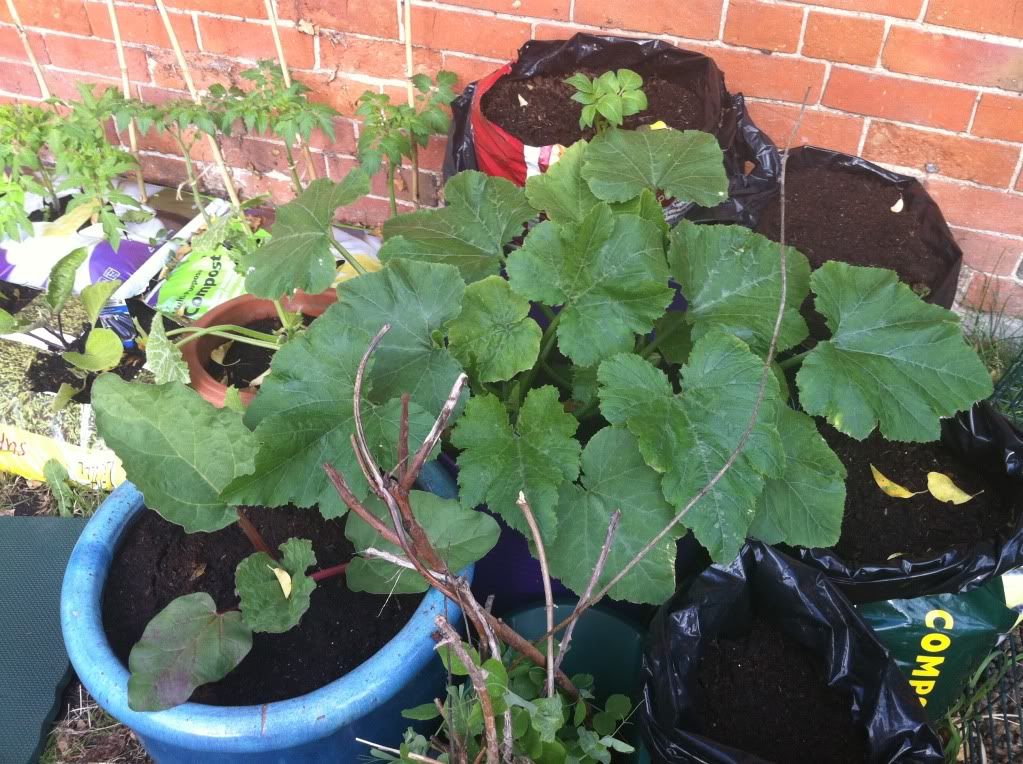 It is quite hard to notice, but the potato bags are at the back of the courgette's foliage and are on the edge of the eglu run. (Please note, this eglu is empty.)
Things are looking really, really, really good for a continous supply because all of the bags are at different stages, so fingers crossed.
It has come to that point where all the summer crops are blooming and I know it's only May, but it's time to think about Winter..
..well maybe tomorrow!
Have a superb day!
Martin